Air Liquide


Maritime gas transportation
Expertise
Ux design
Ui design
Delivrables
Wireframes
Mockups
User tests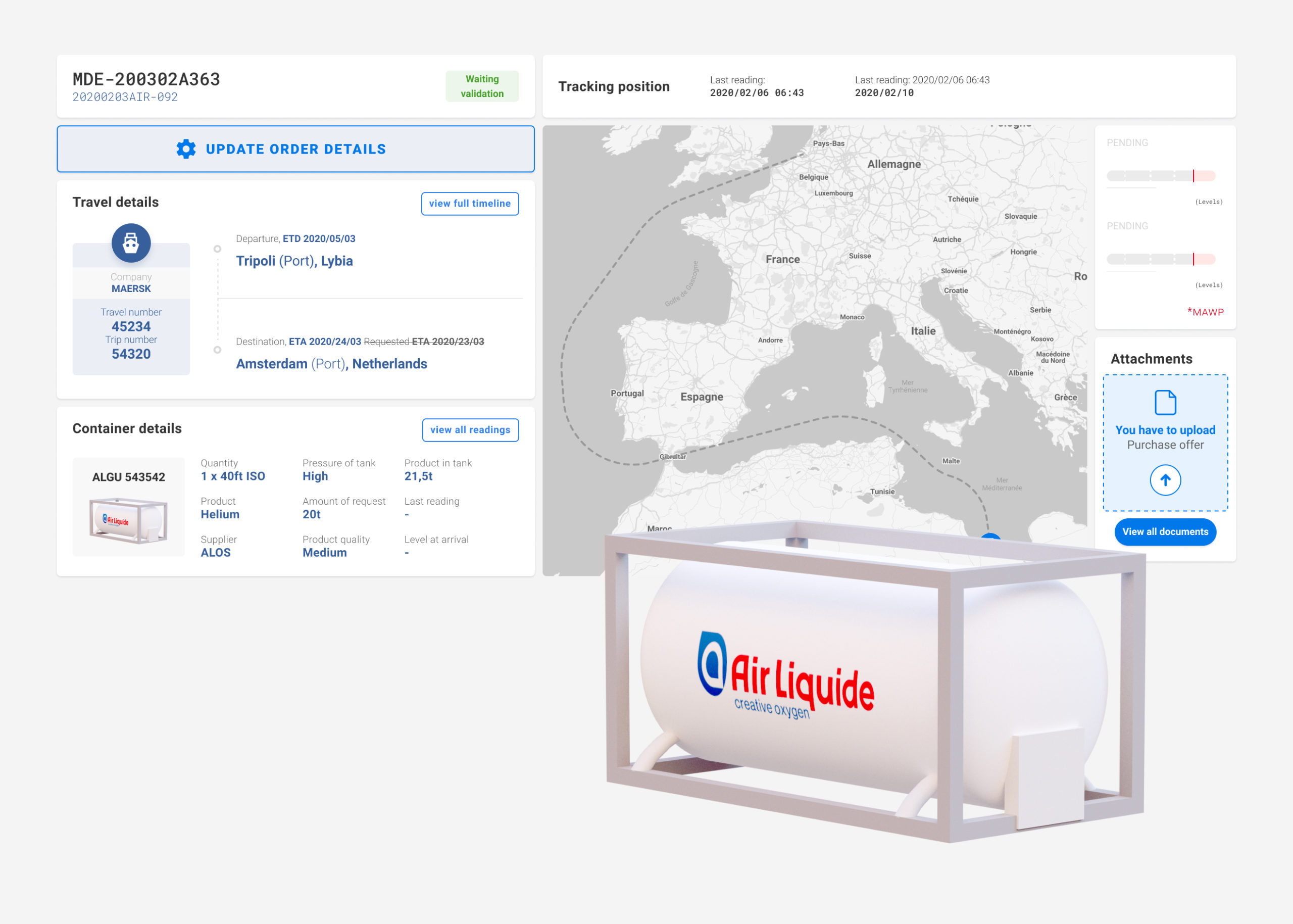 Project
To manage theirs orders, operators use a backoffice tool, not a customer facing tool. All customer orders are entered manually in the backoffice after a customer input in a customer specific GSheet . All queries regarding the shipment position are answered by phone, emails and update of the specific  GSheet. The idea is to provide Air Liquide customers with a portal to key in directly their orders and to be able to follow the shipment (location, pressure, estimated date of arrival…)
Process
During the project I participated in the second iteration of the product. A POC had already been completed. It is on this first achievement that we have taken into account, in duo, the comments of the users and we have improved the interface.
One of the objectives I have set for myself is to collect information ergonomically above the "waterline".
At each stage of delivery the end user must find the information he needs on his interface. For this, we have created a modular card system. This system allows to display a maximum of information ordered, prioritized and readable at a glance for the user. Depending on the delivery stages, the cards evolve or are replaced by new cards.
The right information at the right time.
Involvement
Product design
Crédit
Nicolas Dufort – Product designer