Hydro-Quebec


Design system
Expertise
Ux design
Ui design
Delivrables
component library & documentation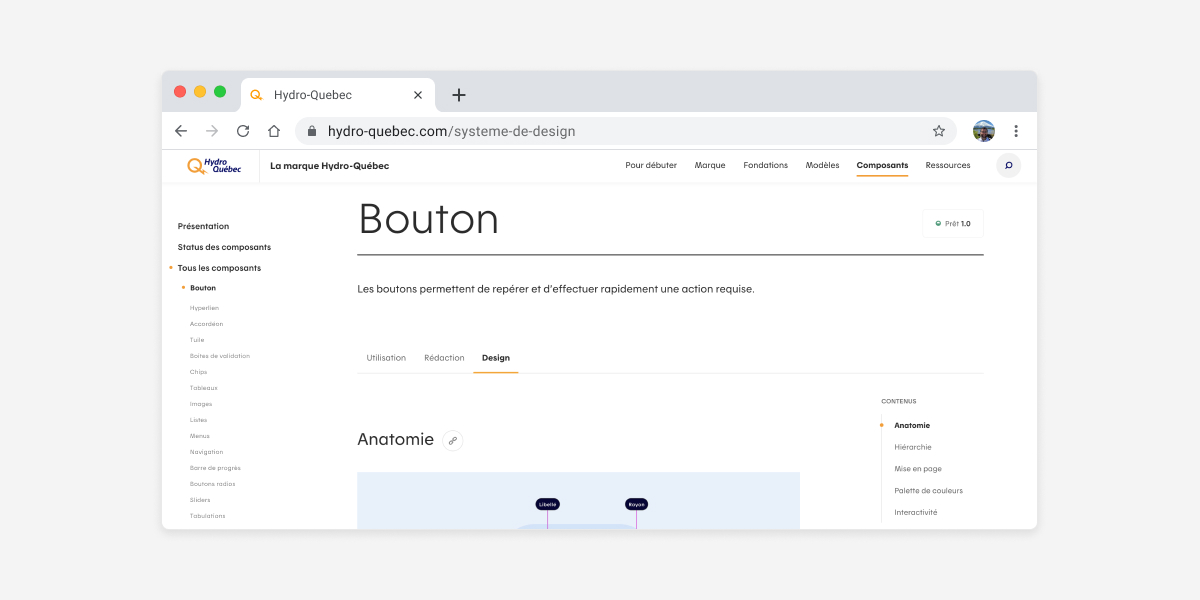 Project
HQ-DS is a design system for Hydro-Quebec and partners' websites, used to improve accessibility, utilisability and UI of their visitors. My job was to design and lead the creation and the documentation of the design system.
Process
I started by recovering the work that had been done by the previous design team. However, none of the client's projects used the same components and there were many differences (button sizes, text sizes, etc.)
I consolidated the basics by offering a table of typographies for mobile and desktop. I also set up an accessibility verification process to guarantee an AAA design system.
Then, I followed the customer's production schedule and delivered the various components, making sure that they were integrated correctly into the various ongoing projects.
Finally, I helped the Hydro-Quebec team to write the documentation by providing them with the necessary illustrations and examples for each component
Involvement
System design lead
Lead product designer
Credit
Tom Pichot – Ui Designer
Marc Cholet – Product Manager